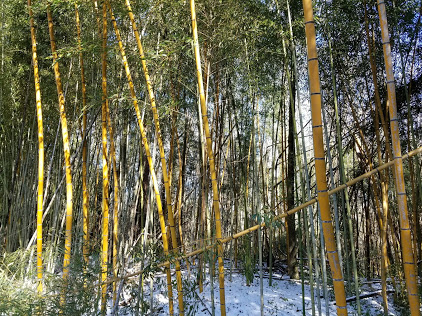 What began with mail order seeds planted in 1940 became a miniature bamboo forest that was used as a military training site during the Vietnam War era because the terrain and climate are so similar to that of Southeast Asia. The park features a hiking loop through 26 acres of bamboo trees, up to 60 feet tall, as well as other trees of botanical interest. A tranquil atmosphere, where sometimes you can see frogs floating on lily pads in the pond. If you're musically inclined, or just want to try a cool experiment, pick up a stick or two and try rapping on the bamboo trees (particularly the dried ones) to hear the different sounds they produce.

If you go:
Open daily during daylight hours, free of charge. No facilities.
Links:
800 Upper Kingston Road
Prattville, Alabama 36067 USA
Mailing address:
City Of Prattville
101 West Main St.
Prattville, AL 36067 USA
Phone Numbers:
City Of Prattville
+1 (334) 595-0100