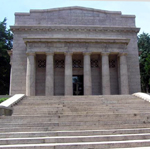 170 miles -- 4 to 5 hours
A trip from Bowling Green, KY to Louisville on I-65 and US Hwy 31E is about 170 miles and takes 4-5 hours plus sightseeing time. Along the way you can see some beautiful cars, some spectacular caves, visit the birthplace of a President, have a good lunch and tour the "Bourbon Capital of the World."
Here are a few highlights along this route:
Bowling Green.
(Starting Point)
The route begins in Bowling Green, where the
Corvette Museum
is located and then heads north on I-65.
Mammoth Cave National Park, KY
(Mile 32)
Mammoth Cave National Park
is said to be the longest known cave system in the world with tours offered for all ages and physical abilities.
Cave City, KY
(Mile 46)
Nearby is
Cave City
with many caves available for touring and the only museum in the US dedicated to caves, The
Hidden River Cave and Museum
.
Glendale, KY
(Mile 83)
The next stop is
Glendale,
a quaint little town that is an antique collector's paradise with an excellent restaurant,
The Whistle Stop
that offers good traditional southern cooking.
Elizabethtown, KY
(Mile 93)
Ten miles north is
Elizabethtown
famous for the 2005 movie "Elizabethtown". There is much to see and do here from
Antique Cars
to the
Sara Bush Johnson Lincoln Memorial.
Hodgenville, KY
(Mile 104)
Hodgenville
is the birthplace of
Abraham Lincoln
. Located nearby is Knob Creek Farm, the boyhood home of Abraham Lincoln.
Bardstown, KY
(Mile 131)
Bardstown
is "The Bourbon Capital of the World" with distilleries, museums and
My Old Kentucky Home State Park
, the home of Federal Hill, the inspiration for "My Old Kentucky Home" written by Stephen Foster in 1852. From Bardstown, it is 43 miles on US Hwy 31E to Louisville, home of the Kentucky Derby and Churchill Downs.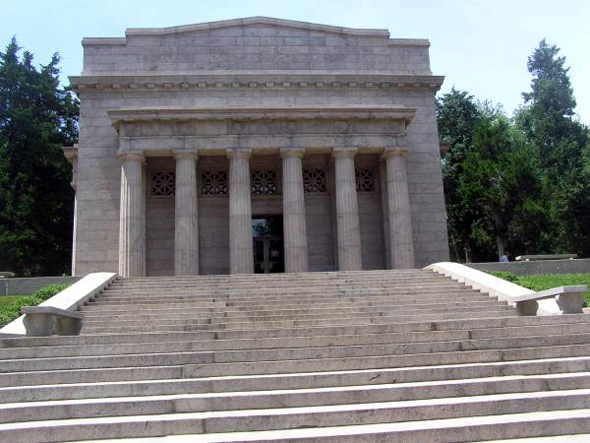 A replica of the Lincoln Monument