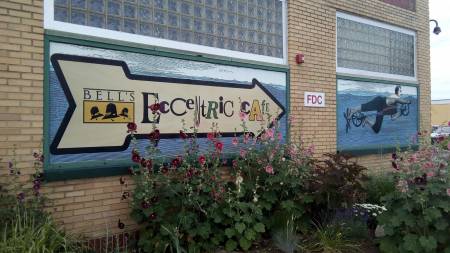 The original home to Bell's Brewery is still open as a brewpub in downtown Kalamazoo. While the majority of production has moved to nearby Comstock, Bell's still uses its original facility to make small batches of more experimental beers that are available to try in the cafe.

If you go:
Tours of this brewery facility are available on weekends. While beer and food is available in the cafe, growlers, merchandise, and even brewing supplies are available in the general store.
Links:
355 E. Kalamazoo Ave.
Kalamazoo, Michigan 49007
tours@bellsbeer.com
Phone Numbers:
Bell's Eccentric Cafe
+1 ((269) ) 382-2332
Bell's General Store
+1 ((269) ) 382-5712