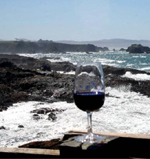 72 miles – 3-5 hours
A Northern California coastal route with variety, vistas and vino. Head north along California State Highway 1 from Mendocino to Leggett at the junction of CA-1 and U.S Highway 101. Chic Mendocino County bed-and-breakfast inns like Stanford Inn, Brewery Gulch and Little River Inn are idyllic bases for exploring the area.
Highlights along the way:
Historic Mendocino
(starting point)
From a rough-and-rowdy 1850's lumber town,
Mendocino
evolved into an upscale weekend escape from San Francisco and Sacramento. Stroll historic streets and hike out to headlands to spot a few of the 20,000 + whales that pass through between Decembers through April.
Find Hotels and Motels Near Mendocino
Point Cabrillo Lighthouse & Preserve
(3 mile)
Celebrating over 100 years as an active lighthouse,
Point Cabrillo Lighthouse
sits on a wind-swept bluff. Step back in time among artifacts from the Frolic shipwreck and find out how it altered Mendocino's history.
Mendocino Coast Botanical Gardens
(9 mile)
Over 47 acres of meticulously-manicured paths at
Mendocino Coast Botanical Gardens
showcase area ecology and wind their way to the sheltered Cliff House clinging to a coastal bluff with mighty views.
Glass Beach
(12 mile)
Glass Beach in Fort Bragg was once a city dump. Today, it glitters with polished stone and smoothed sea glass amid tidal pools teeming with sea life.
Pacific Star Winery
(16 mile)
Pacific Star Winery
boasts its own active fault line underneath a unique winery with excellent wines and eye-popping views. Raise a toast with a glass of
It's My Fault.
Confusion Hill
(66 mile)
Turn inland toward Leggett and head north of Highway.
Confusion Hill
has been defying the laws of nature and creating giggles since 1949. Mysterious or a hoax? Have fun and decide for yourself.
Leggett
(72 mile)
At the junction of US 101 and Coast Highway 1 in Leggett, motor or walk through the
Chandelier Drive-Thru Tree
and hike shady park trails. Carved out in 1930, the giant sequoia stands 315 feet tall and is wide enough for a standard car.
Find Hotels and Motels Near Garberville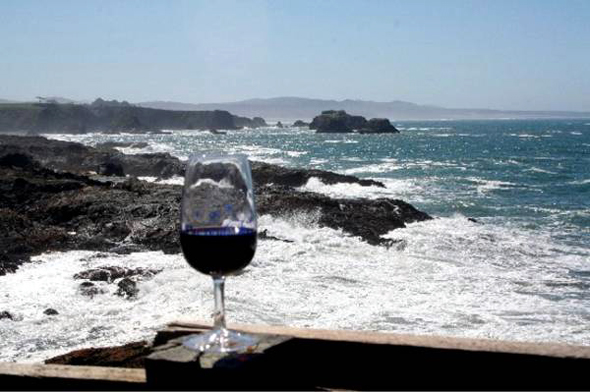 Raise a toast to dramatic coastal views
with a glass of It's My Fault at Pacific Star Winery
north of Fort Bragg on Highway 1.