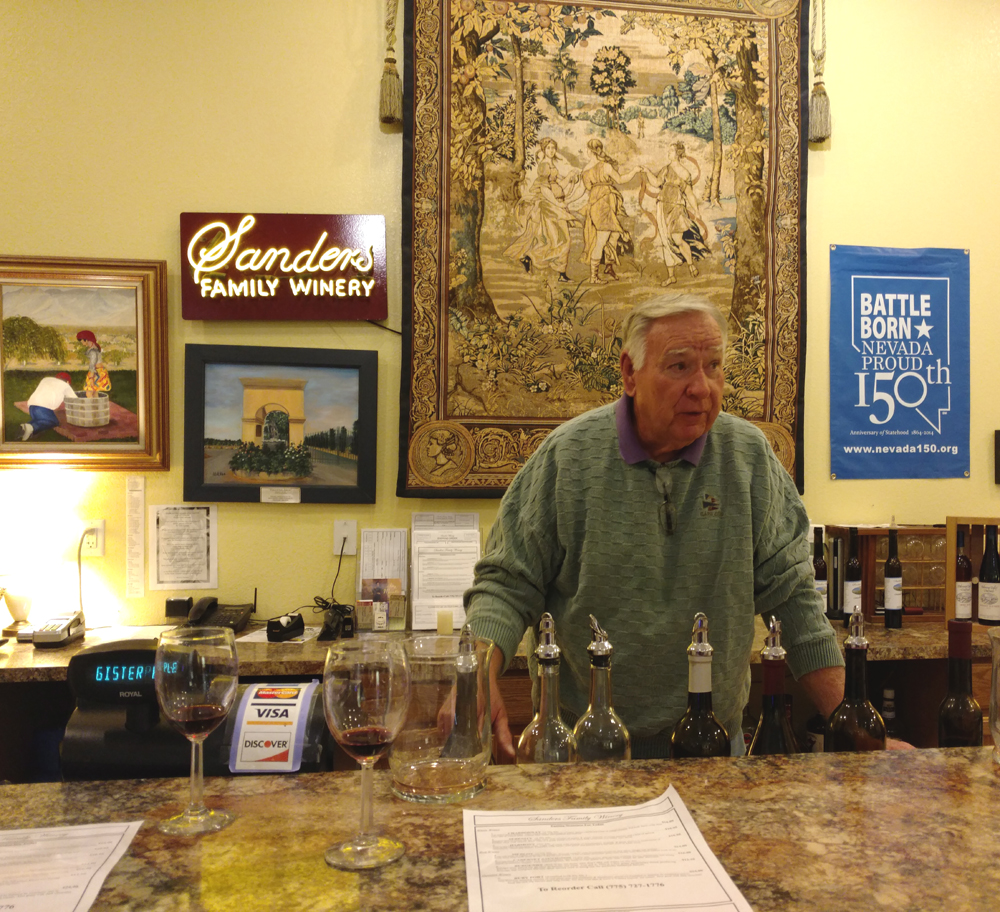 Photo by Megan Edwards
Jack Sanders was the original owner of the first winery in Nevada - the Pahrump Valley Winery, but now there are two wineries in Nevada. Jack is a very entertaining host and you'll probably learn more about the winery business than you knew previously. The winery has an extensive music and entertainment schedule. Jack's wines are less expensive than the other local winery and can only be purchased at the winery. The wine tasting is very generous and gives visitors a good appreciation for the wines they produce. Jack has been involved with the tourism promotion in Nevada for many years and tells some great tales.

If you go:
The "world famous" Sheri's Ranch" one of the two legal brothels in Pahrump is located about 7 minutes from the winery. Sheri's Ranch offers tours to anyone interested.
Links:
3780 E Kellogg Road
Pahrump, Nevada 89061 USA
Mailing address:
PO Box 4771
Pahrump, NV 89041 USA
Phone Numbers:
Winery Information
+1 (775) 727-1776