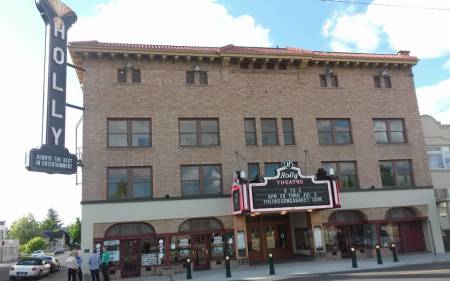 Built in 1930, the Holly was once a lively home for movie screenings and vaudeville performances before it closed and fell into disrepair. Today it is on the National Register Of Historic Places, and is being renovated with a plan to reopen it as a hub of live entertainment, hosting big name musical acts. As of this writing, construction is ongoing, but the public is able to take a free tour to see the work in progress, and get a behind-the-scenes glimpse of the theatre's historic legacy.

If you go:
Tours are every half hour from 10:00 AM to 1:00 PM on the first Saturday of the month. The tour is about one hour long and involves many steps. There is no heating or air conditioning.
Links:
226 West 6th Street
Medford, Oregon 97501 USA
Mailing address:
221 W. 10th St.
Suite 200
Medford, OR 97501 USA
Phone Numbers:
Jefferson Live!
+1 (541) 772-3797