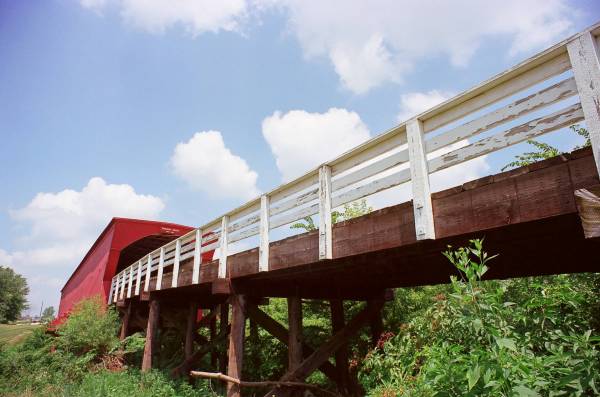 106 miles, 3 hours 25 minutes
Heading west from Des Moines? Here's a lovely scenic drive that gives you an excuse to discover the dustiest of Iowa's dusty back roads. In little more than 100 miles you'll visit the birthplace of The Duke, pass by some of America's most iconic bridges, visit a fascinating collection of vintage aircraft and, finally, take in the site of the West's first train robbery.
Des Moines
(starting point)
It may have lost some of the 50s charm so vividly described in Bill Bryson's childhood memoirs,
The Life and Times of the Thunderbolt Kid
, but there's still plenty to entertain the passing visitor. Top of the list has got to be the beautiful
Capitol Building
. Other attractions worth investigating include
Fort Des Moines
and the annual
Iowa State Fair
.
John Wayne's birthplace, Winterset
(mile 42)
Pay a visit to
John Wayne's birthplace
. As well as the restored house itself, there's also a museum, gift shop and enough memorabilia to satisfy the most avid of The Duke's fans.
Bridges of Madison County
(mile 42-62)
There are 6 remaining
Bridges of Madison County
. The suggested route takes in 4 of them – including my personal favurites, Roseman and Hogback - but you can of course tailor your drive according to the time available.
Iowa Aviation Museum
(mile 83)
Iowa Aviation Museum
is one of those charming local museums, home to a small but impressive collection of early aircraft and various exhibits exploring the state's aviation history.
Jesse James Memorial Park, Adair
(mile 106)
It's hard to imagine a more historic location in terms of the history of the West – this is where the James Gang masterminded the
West's first train robbery
, derailing the train (which killed the engineer) but only finding a disappointing $2000 in the safe and a further $1000 in the pockets of the terrified passengers.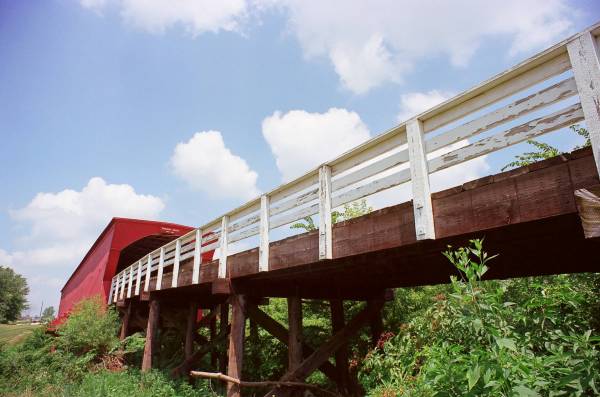 Roseman, probably the most famous of
the 6 remaining Bridges of Madison County