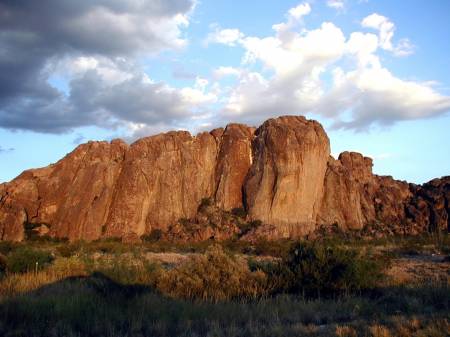 Photo by Ken Steiner
Hueco Tanks Park is both historic and recreational. It contains hundreds of Native American pictographs. It is also a favorite of rock climbers, with high cliffs and huge rock formations. the hueco tanks are potholes in the rock that trap rainwater, important to early dwellers in this arid land.

If you go:
Call first for reservations at the toll-free number. This is a day trip from El Paso (32 miles distant) and many tours and events are available. Plan on several hours. $5 admission fee.
Links:
6900 Hueco Tanks Rd No 1
El Paso, Texas 79938 USA
Phone Numbers:
Hueco Tanks Information
+1 (915) 857-1135
Toll-free reservations
+1 (800) 792-1112