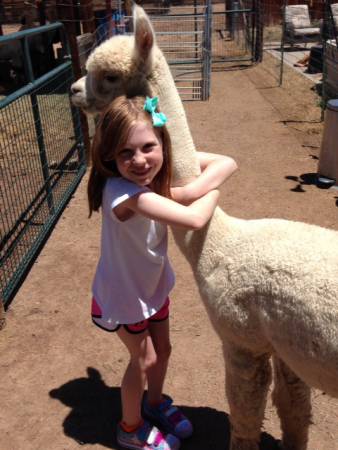 Photo by Albuquerque Alpacas
(Update May 2022): As far as we can tell, this ranch is no longer in business, but we have preserved this article, as evidence of what used to be found here.
This thriving alpaca ranch run by award-winning owners who genuinely love the cuddly critters, is open to public tours by arrangement, for a nominal fee. It's a fun and educational experience for all ages that includes feeding the animals and witnessing their fleece being shorn and spun into yarn. There are also classes in making scarves and pots, yes pots, from alpaca fleece. You can also arrange birthday parties and other special events on the ranch.


If you go:
Call for appointment at least a couple of days in advance. Closed on Sunday and Monday.
9721 Guadalupe Trail Northwest
Albuquerque, New Mexico 87114 USA
albuquerquealpacas@gmail.com
Phone Numbers:
Albuquerque Alpacas
+1 (505) 269-6733