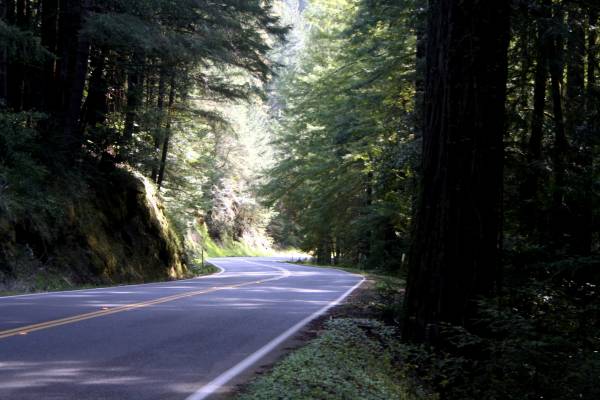 182 Miles - 4 to 6 hours
After the first 50 miles on U.S. Highway Interstate Highway 5, vistas change dramatically upon turning on California Highway 20 West at Williams. Distant snow-capped mountains, rolling hills, valleys, vineyards, fertile farmlands and forests offer panoramic photographic ops. Keep an eye out for elk and deer and bison roaming ranches. Explore tiny burgs of Lucerne and Nice perched on Clear Lake - a blend of rural California, Swiss name-sakes and Tuscany. Take it slow negotiating the final 33 miles of white-knuckled curves and eye-popping views.
Here are a few highlights to look out for along the way
Sacramento International Airport
(starting point)
Leaving Sacramento International Airport follow signage to I-5 North toward Woodland. At Williams, exit on CA Highway 20 West.
Find Hotels and Motels Near Sacramento International Airport
Highway 20 – The Tahoe- Pacific Heritage Corridor
(mile 50.5)
Follow Highway 20 West toward Clear Lake. The Corridor offers vista points with panoramic views of distant peaks and valleys.
Clear Lake
(mile 92)
Clear Lake
lives up to its name. The vast volcanic lake, formed more than 2 million years, is California's largest freshwater lake. With over 100 miles of shoreline, this crystal clear blue lake averages 28 feet in depth and it is constantly re-nourished by geothermal hot springs and underwater tectonic plate activity.
Ceago Vinegarden
(mile 103.5)
In Nice,
Ceago Vinegarden and Winery
is a must-do. Reminiscent of a Tuscan villa, the sprawling vineyard produces 8,000 cases of estate-grown organic wine each year. Acres of lavender fields perfume the air. The estate also grows kiwis, olives, walnuts, figs and other fruits/vegetables. Stock up in the gourmet food section of the tasting room and picnic in the shady courtyard or on the dock beside Clear Lake.
Tulip Hill Winery
(mile 104)
Located almost across the street from Ceago,
Tulip Hill Winery
explodes with color during the spring as more than 50,000 multi-colored tulips burst into bloom. Raise a toast with a unique blend such as the 2006 Tracy Hill Nerovignon.
Willits
(mile 139)
After leaving Clear Lake, Highway 20 merges with U.S. Highway 101 North then makes a left back on Highway 20 West in Willits – a good rest stop. There are few restroom/snack facilities in the upcoming 33 miles through
Jackson Demonstration State Forest
. One hairpin turn after the other offers vistas of towering redwoods and steep drop-offs. Use frequent "turn-outs" to enjoy views and allow impatient traffic to pass and enjoy the view. Need a stretch? Three developed trails demonstrate the ecology, history and management of this dense redwood forest.
Fort Bragg
(mile 172)
Congratulations you survived and (hopefully) enjoyed Highway 20. Turn right on California Highway 1 toward Fort Bragg. Smooth out kinks with a glorious Pacific sunset and dinner at Cliff House overlooking Pacific Ocean or watching the fishing boats come in at Silver's at The Wharf.
Find Hotels and Motels Near Fort Bragg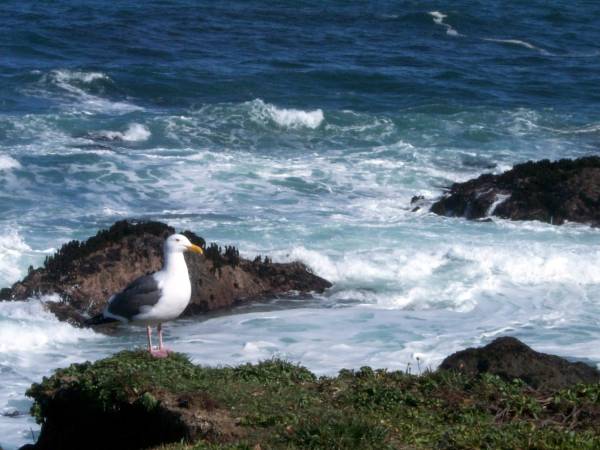 Arriving on the California coast.
Photo by Lynne R. Christen