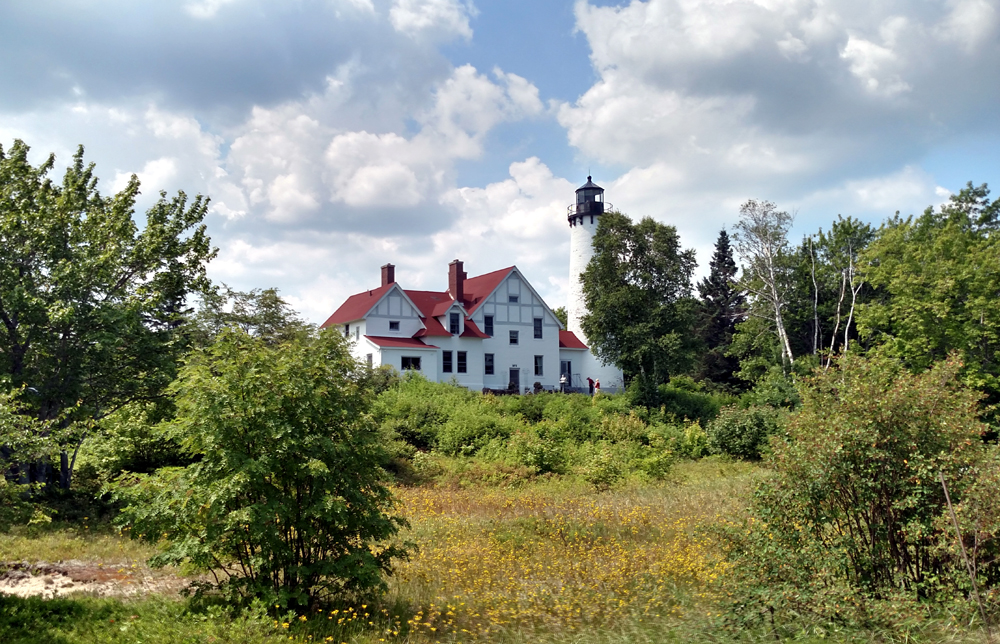 Photo by Mark Sedenquist
The discovery of copper and iron ore in 1844 in the Upper Peninsula of Michigan necessitated a passage for ore-carrying vessels through the rapids of St. Mary's River to the steel plants of the lower Great Lakes. This picturesque lighthouse is at the entrance to the St Mary's River and was in service for 107 years. Visitors can climb to the top of the 65-foot tower via a narrow and steep spiral staircase of 72 steps and see ocean-going freighters traveling through the still dangerous river heading to and from the Soo Locks. Many of the rooms of the light keeper's house have outfitted as they would have been when the tower was in operation. There is a charming gift shop. There is also a boardwalk trail to the beach area where agate and other colorful stones can be seen.

If you go:
The tower is open to visitors , seven days a week from May 15 to October 15th on on weekends during the winter months. Folk singers, tours and interpretative events occur on summer weekends.
Links:
6 Mile Road
Bay Mills, Michigan USA
ninelakes@Yahoo.com
Phone Numbers:
Museum and Gift Shop
+1 (906) 437-5272