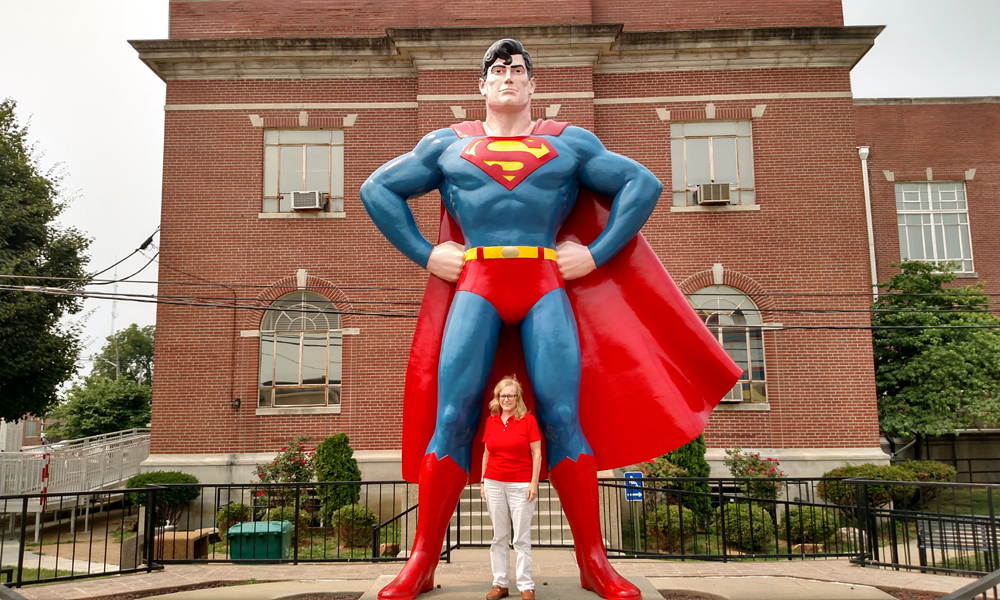 Photo by Mark Sedenquist
The welcome sign to Metropolis proudly claims Metropolis as the 'Hometown of Superman.' Downtown Metropolis is called Superman Square and there is a huge Superman statue located in front of the Massac County Courthouse. The town has an annual Superman festival on the second weekend of June. There is a flying Superman on the town water tower off I-24, and a museum and store located adjacent to the statue. In front of the statue is a viewing platform that makes it easy to capture photos of Superman with your companions. Be sure to assume the proper pose!

If you go:
Fort Massac State Park is nearby, on the shores of the Ohio River. It is a 1802 replica of the fort that was used to protect and house French, British and American troops.
Links:
Superman Square
5th and Market Streets
Metropolis, Illinois 62960 USA