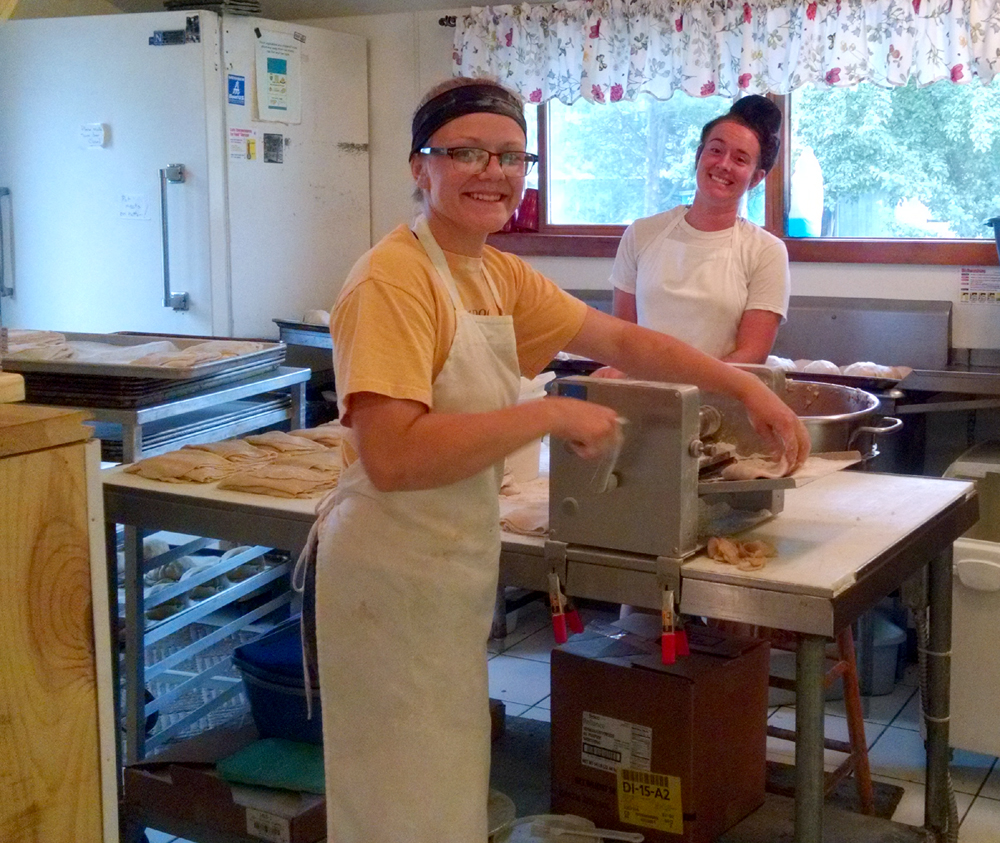 Photo by Megan Edwards
Throughout the UP (Upper Peninsula of Michigan) are scores and scores of restaurants serving pasties. Pasties are served warm and the most popular version is beef and potatoes in a baked dough pocket. Brown gravy is served with them (delicious) but you can also eat them like a sandwich. Other common fillings are chicken and vegetables. A real treat is a pasty filled with either cherry or apple pie filling. Muldoons' recipe has won awards. Be warned, one pasty is a VERY hearty meal for one person. The pasties are prepared fresh in the adjacent kitchen every day and you can watch the bakers at work. The shop also prepares and sells fresh fudge and has a variety of funny "Yooper" gifts.

If you go:
Munising is the gateway to the Pictured Rocks National Lakeshore and boat tours leave from the city dock several times each day. Excellent coffee and beautiful pottery from local artists can be enjoyed at the Falling Rocks Cafe near the docks.
Links:
1246 M-28
Munising, Michigan 49862 USA
Phone Numbers:
Muldoons Pasties
+1 (906) 387-5880
Falling Rock Cafe
+1 (906) 387-3008
Interagency Visitor Center Pictured Rocks
+1 (906) 387-3700