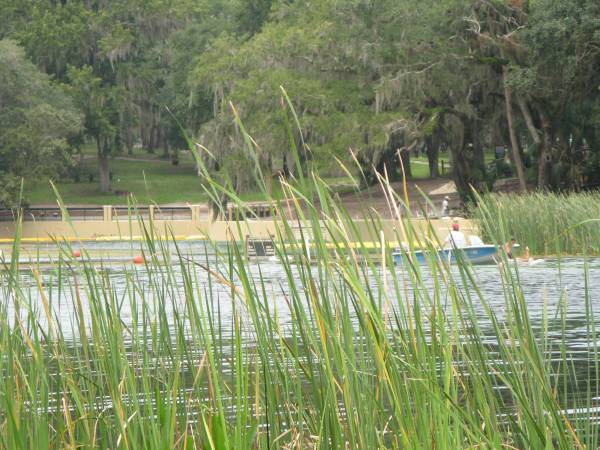 100 miles -- About 3 hours
This trip offers a glimpse of some of the places that attracted Florida's earliest settlers and where artifacts from the Native Americans who hunted and lived off these lands are still being discovered. Bring your bathing suit for a swim along the way, a container to take home some spring water and end your trip at one of Florida's oldest attractions.
Here are a few highlights along this route:
Jacksonville, Florida (starting point)
Start this trip with a short jog on Interstate 95 before hitting Highway 17 and the other less traveled roadways along this route.
Green Cove Springs
(mile 30)
Green Cove Springs
is where a 15 foot brick wall encloses the spring that provides water for the town's swimming pool and flows into the St. Johns River. Highway 17 will take you to Palatka, where you continue south on State Road 19.
Rodman Reservoir
(mile 56)
You will soon be crossing the Cross Florida Barge Canal, a project that never got off the ground, although the bridge crossing it certainly did. Take a right just beyond the bridge to get a peek at one of a handful of Florida dams at Rodman Reservoir.
Salt Springs
(mile 82)
Salt Springs is home of
Salt Springs Recreation Area,
where the water stays around 72 degrees, tempting visitors to stop for a swim. Fill up your water jug at Salt Springs Marina before taking County Road 314, where drivers are warned to look out for bears.
Silver Springs
(mile 100)
The country road through Ocala National Forest twists and turns before intersecting with State Road 40, leading road trippers to
Silver Springs,
one of Florida's oldest attractions, known for the glass bottom boats that provide visitors rides down the Silver River.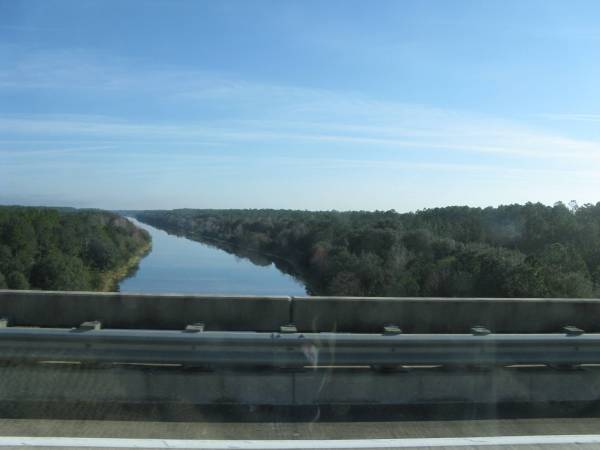 After crossing the bridge over the Cross Florida
Barge Canal, road trippers will find themselves traveling scenic country roads
through the Ocala National Forest.
Photo by Anne Sponholtz