Joshua Tree NP to Salome, AZ to W of Phoenix to Tucson
This basically concludes our Desert & Anza NHT trip. For the next few days we will be joining a group of letterboxers on the west side of Phoenix. We enjoyed another full day at Joshua Tree NP before entering Arizona on Friday afternoon. On Friday evening we camped at a La Paz County Park near Salome, AZ. Only $14 for electric and water and lots of quiet. Found a few letterboxes along our route.
I will leave you with a few flower photos I have taken the past couple of days. Sometime next week I plan
to post a summary of the trip.
Thanks for reading!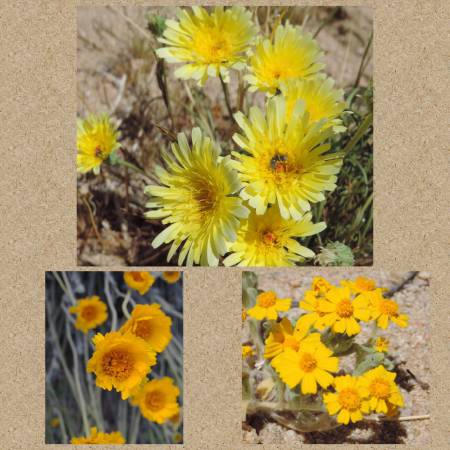 Hedgehog cactus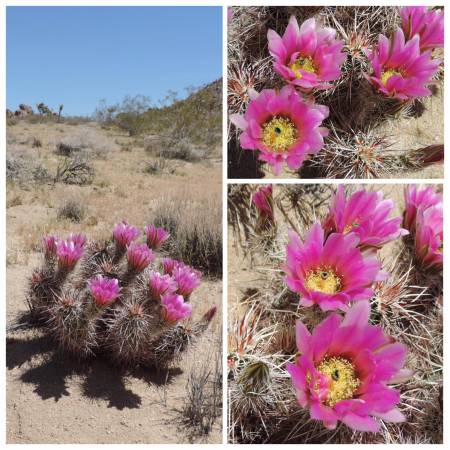 Prickley Poppy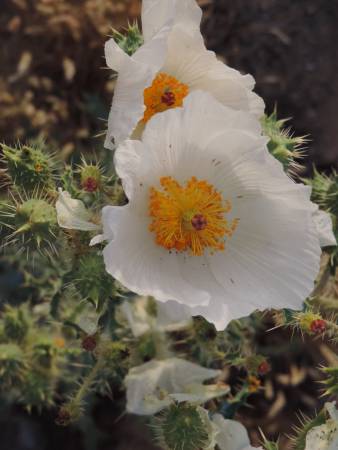 Arizona Sunset