A spring road trip to the California desert parts in search of wildflowers
Click here for this RTA Library Map
Morning walk flowers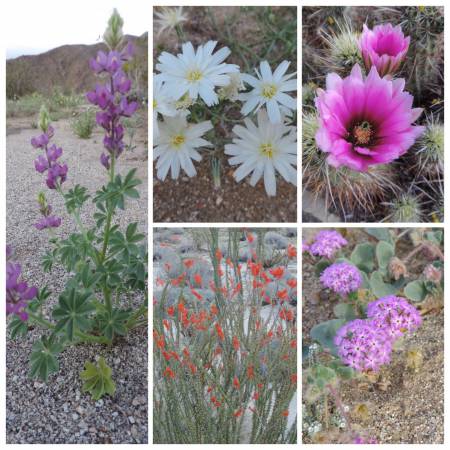 Morning light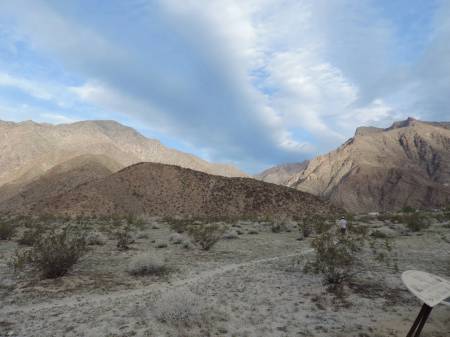 First stop of the day was at the Visitor Center in the park to get the Anza NHT stamp. From there we headed back south to Box Canyon, along S2 to hike and explore. This was a trail/road established by the Mormon Battalion. Look beyond the sign to see a portion of the historic road.
Back towards Borrego Springs we drove along the Blair Valley Road a 1/2 mile to the Butterfield Trail Monument. Beyond the monument the trail climbed up to a beautiful overlook.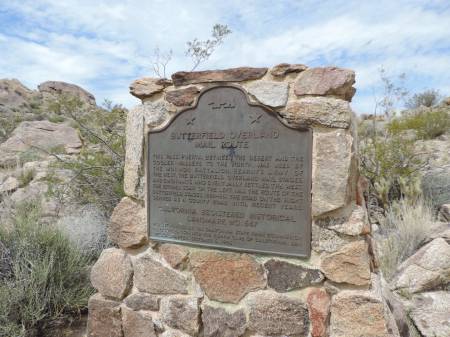 After lunch we hiked into Plum Canyon, the flowers were gorgeous! Today was what I was hoping it would be - flowers galore!
Afternoon flowers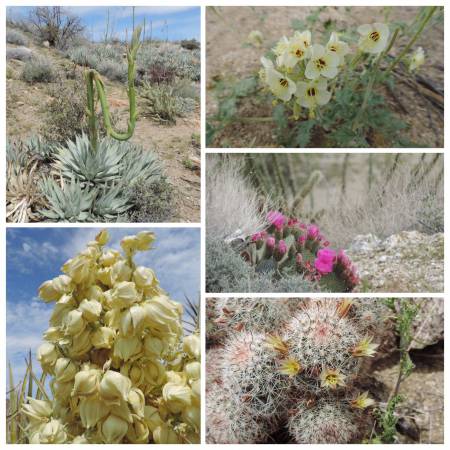 Later we explored a northern portion of the park, up Coyote Canyon. We the drove out S22 up Montezuma Pass Rd to hide a letterbox. During the day we found 2 letterboxes, neither had been found in 5 years!
Passport Stamps
Juan Bautista de Anza NHT- Anza-Borrego Desert SP, CA
Wildlife sightings
Chuckwalla
Side-splotched Lizard
Calliope Hummingbird
White-winged Dove
Mourning Dove
White-crowned Sparrow
House Finch
Verdin
Cactus Wren
Phainopepla
Mockingbird
Common Raven
Greater Roadrunner
American Kestrel
Western Kingbird