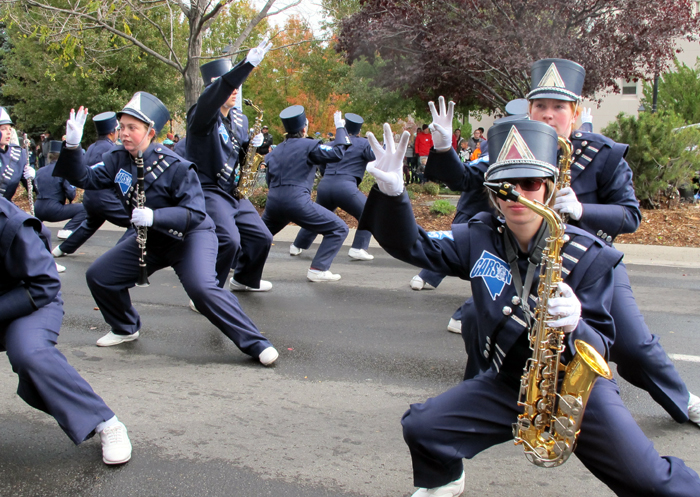 Photo by Megan Edwards
Nevada Day is the celebration commemorating admission as a state on October 31, 1864. The annual Nevada Day Parade is held on the 31st or the nearest Saturday. It is a 3.5 hour parade full of trucks, tractors, marching bands, colorful western characters, equestrian units, historic cars, and fun for the entire family. A balloon launch, military flyover and a half-marathon start the day. Local politicians and cute kids abound.

If you go:
Other notable events include the Rock Drilling contest, longest beard competition and the Governor's mansion is usually decorated as a Haunted House. Just about every bar and restaurant sets up shop near the parade and there are wonderful treats and drinks available. There is also a street festival with live bands after the parade.
Links:
South Carson Street
Carson City, Nevada 89701 USA
Mailing address:
716 N. Caron Street
Carson City, NV 89701 USA
Phone Numbers:
Visitors' Bureau
+1 (775) 687-7410