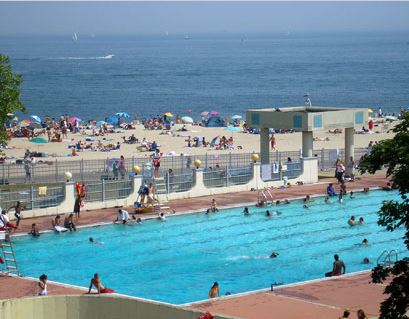 Acclaimed as one of the top beaches in the country by National Geographic, Ocean Park is more than just a great place to take a swim. It's boardwalk attractions include amusement rides, an arcade and miniature golf. Events during the summer include beach blanket movies, concerts, sock hops and magic shows.

If you go:
Walk-in admission for beach and boardwalk is $6.00. Alternatively, paid parking includes admission for all occupants of vehicle. Season passes also available.
Links:
98 Neptune Avenue
New London, Connecticut 06320 USA
Phone Numbers:
Ocean Park Beach
+1 (860) 447-3031.