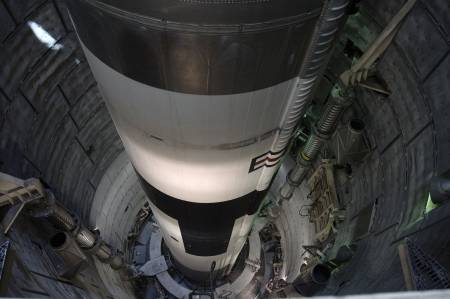 A relic of the Cold War, the Titan II missile housed here was once capable of launching from this site in less than a minute and delivering a nuclear warhead thousands of miles away. Today, it's the only Titan missile accessible for public viewing. For an additional fee, you can partake of a 90 minute tour guided by a former Titan crew member.

If you go:
Open every day except Thanksgiving and Christmas at 8:45 a.m. Guided tours begin every hour starting at 9:00 a.m. Wheelchair accessible.
Links:
1580 W. Duval Mine Road
Sahuarita, Arizona 85629 USA
Mailing address:
1580 W. Duval Mine Rd.
Green Valley, AZ 85629 USA
Phone Numbers:
Titan Missile Museum
+1 (520) 625-7736