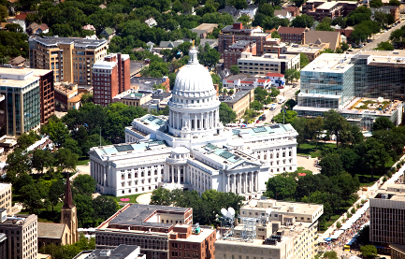 Photo by iStockPhoto.com (c) Timothy Hughes
Madison is the state capital, and its dome is one of the most stunning you'll ever see. Standing 200 feet high, it's the only marble dome in the United States and inside the building there are astounding total of 43 additional varieties of stone.

If you go:
Reservations for a guided tour of the capitol building are available, although if there are less than 10 people, no reservations are required.
Links:
Capitol Square
Madison, Wisconsin 53701 USA
CapitalTours@Wisconsin.gov
Phone Numbers:
Capitol Tour Information
+1 (608) 266-0382