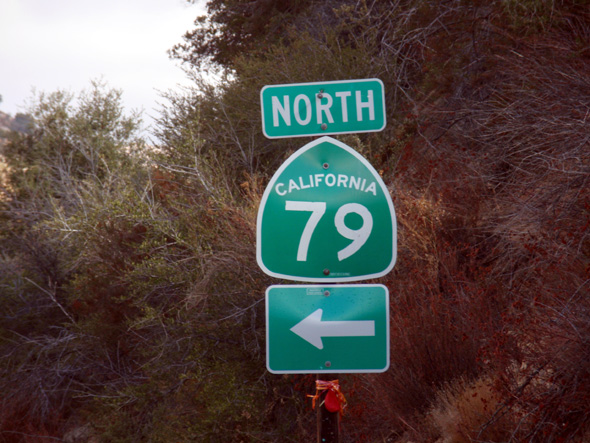 Approximately 59 miles, 4 hours
Drive from San Diego to the Cuyamaca Mountains and then to the small mountain mining town of Julian. Hike in Cuyamaca Rancho State Park and reward yourself in Julian with a slice of fresh apple pie!
Highlights of this route include:
San Diego
Pick up California Highway 79 off Interstate 5 to begin your trip.
Find Hotels and Motels Near San Diego
Interstate 8 and Descanso/Highway 79 exit
(mile 39)
Take exit 40 north to pick up Highway 79 to Cuyamaca and Julian
Green Valley Campground and Day Use Area
(mile 6.5)
For a leisurely walk in a riparian area, follow the Sweetwater River and enjoy the cascades and pools.
Cuyamaca Rancho State Park Visitor Cente
r (mile 8.5)
Stop at the
visitor center for maps
. Currently, the visitor center is only open on weekends, may add summer hours.
Paso Picacho Campground and Headquarters
(11.5 miles)
From this campground you can hike either to Stonewall Peak (2 miles) or to Cuyamaca Peak (3.5 miles). Enjoy far reaching views to both west and east. The park headquarters is located here. Visitor information available.
Lake Cuyamaca and Dam
(mile 13.8)
As you leave Cuyamaca Rancho State Park, cross over the Cuyamaca Dam. Water levels will vary, depending on rainfall.
Julian
End your drive here. Stop at the
Chamber of Commerce
in the old Town Hall and pick up a map for the walking tour or information on various local historic sites. A visit to Julian would not be complete without eating a slice of Julian's famous apple pie. The
Julian Pie Company
on Main Street is a favorite. By the slice or whole pie.
Find Hotels and Motels Near Julian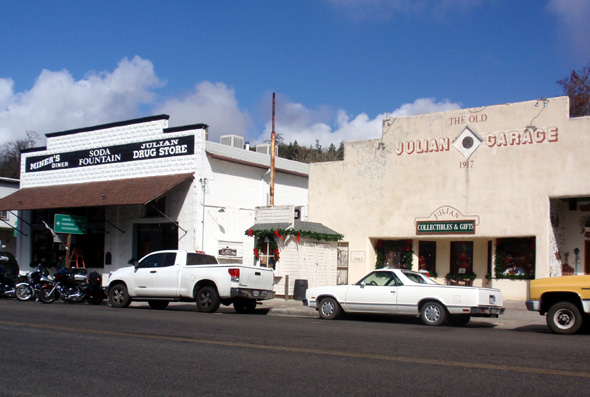 Take a walking tour, shop,
or eat in quaint Julian.
Photo by Jaimie Bruzenak