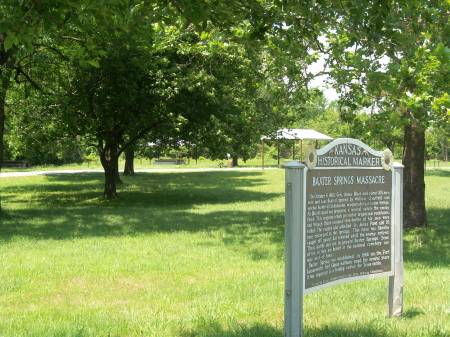 Near the important Civil War battle site of Baxter Springs, this modest roadside marker commemorates an incident in 1863 when 100 Union soldiers were massacred by a much larger contingent of Confederates masquerading as Union forces. The spot is now a rest stop with picnic areas and a playground.

If you go:
The Baxter Springs area has other historical sites that the Civil War buff might want to check out, including a massacre burial site, a veterans memorial and Fort Blair.
Links:
7120 U.S. Highway 69
Riverton, Kansas 66770 USA
info@baxtersprings.us
Mailing address:
Baxter Springs Chamber of Commerce
1004 Military Ave.
Baxter Springs, KS 66713 USA
Phone Numbers:
Chamber of Commerce
+1 (620) 856-3131