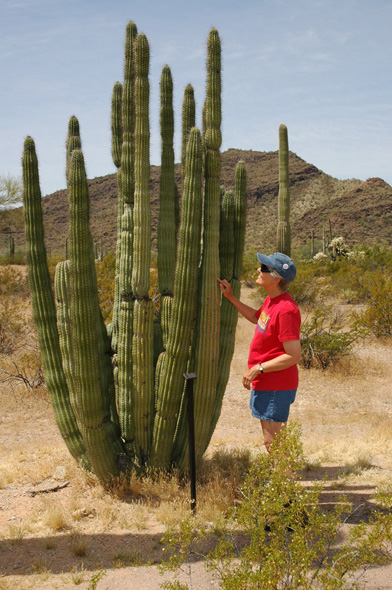 174 miles, 7 hours
Leave the city behind as you head west through the lush Sonoran desert on Arizona Highway 86 to Arizona Highway 85 where you turn south to Organ Pipe Cactus National Monument. Backtrack to the junction, then head north to the small mining town of Ajo.
Here are a few highlights to look out for along the way:
Tohono O'odham Cultural Center & Museum
(mile 57)
Much of Arizona Highway 86 passes through the Tohono O'odham reservation in Topawa, AZ south of Sells. The tribe, formally called the Papago, lives in southeastern Arizona and northwestern Mexico.
Organ Pipe Cactus National Monument
(mile 133)
Explore
Organ Pipe Cactus National Monument
which has a number of interesting cacti and other desert plants growing at their northernmost limits. Its namesake, the organ pipe cactus, towers up to 23 feet overhead; its thick branches look like pipes in an organ. The 21-mile Ajo Mountain Drive loop, to the east of the highway, takes you through several plant communities on a windy, graded dirt road. The park is located on the border with Mexico; check at the visitor center for closures and safety precautions. Autumn, winter and spring are good times to visit; summer can be brutal. No fuel or food is available.
Ajo
(mile 174)
The small
mining town of Ajo
was built around the huge open-pit copper mine, the New Cornelia, which dominates the landscape. The company stores you see around the plaza were built around 1917. Be sure to drive up Indian Village Road to overlook the mine and to visit the Ajo Historical Society Museum in the old St. Catherine's Indian Mission to get a sense of the area's history. You'll find a few shops at the plaza and more located farther north on Highway 85. Food and services are available.
Kitt Peak Observatory
(mile 37/ mile 92 from Ajo)
On your return, consider a stop at
Kitt Peak Observatory
for a night viewing program. Reservations are necessary; the fee includes a light meal. 520/318-8726.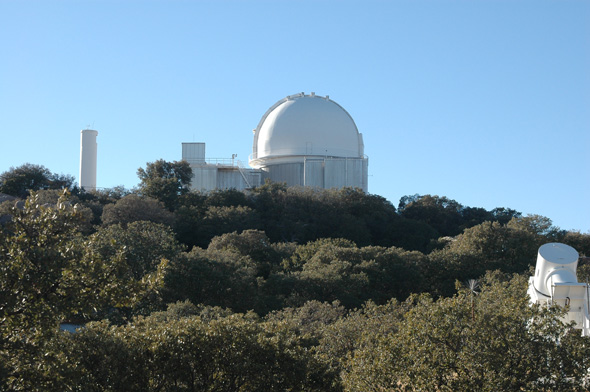 Kitt Peak Observatory
Photo by George Bruzenak