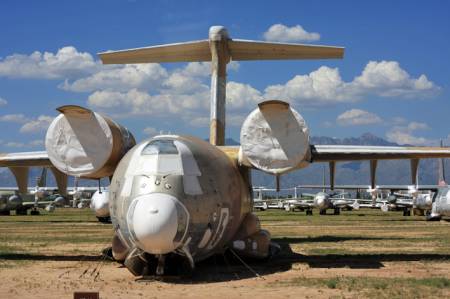 One of Tucson's most famous sights, the 4,400+ military aircraft stored at 309th Aerospace Maintenance and Regeneration Group (AMARG), also known as the 'Boneyard' can only be visited on a guided bus tour and this runs from the adjacent Pima Air & Space Museum. The museum itself is one of the largest in the world with a collection of more than 300 historic aircraft and spacecraft, including JFK's Air Force One, and a number of moving exhibits at the 390th Bombardment Group (Heavy) Memorial Museum.

If you go:
Remember, the Boneyard is located on an Air Force base, security restrictions apply and you will not be able to get off the coach.
Links:
6000 E. Valencia Rd.
Tucson, Arizona 85756 USA
Phone Numbers:
Pima Air & Space Museum
+1 (520) 5740462