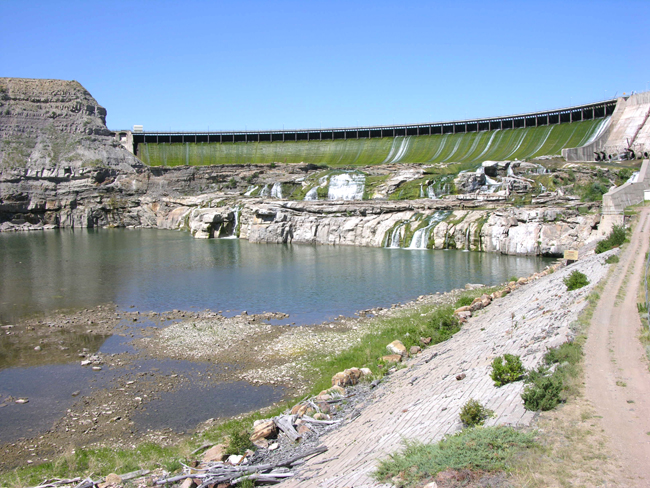 Photo by Mark Sedenquist
This is just one of the waterfalls that blocked the Lewis and Clark Expedition in 1805 and led to the naming of this city. In recent years the falls were civilized in the construction of this power plant known as the Black Eagle Dam. It took a month for the expedition force to portage around the falls of the Missouri River. The most spectacular part of the falls is also known as the The Great Falls Portage, a National Historic Landmark. Unfortunately it is privately owned, although there is a Lewis and Clark National Historic Trail Interpretive Center in Giant Springs Heritage State Park in Great Falls, Montana.

If you go:
Nice walking trail on the south side of the river provides access to the other falls locations. Also in town is the C.M. Russell Museum. Well worth a visit. Also, down town along the river, keep an eye out for a sculpture that is half buffalo and half fish.
Links:
North River Road
Black Eagle, Montana 59414 USA