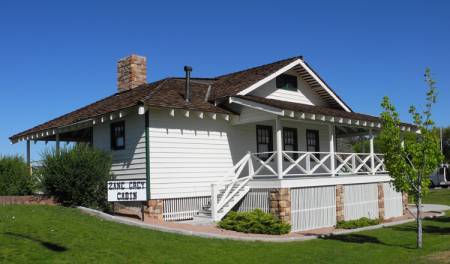 Zane Grey spent time in the "Rim Country" from 1918-1929, building a cabin in the early 1920s in the national forest. Several of his many books were set in the area. The cabin burned in 1990 in the Dude fire. A replica was built on the grounds of the Rim Country Museum. Stop and see the setting for Zane Grey's books and the unique part in Western history this area played. Don't miss the exhibit in the museum on Leo the Lion, who crashed in a plane east of here and was rescued!

If you go:
Admission covers both the cabin and the Rim Country Museum. Open during the week from 10am to 4pm and 1pm - 4pm on Sundays. Closed on Tuesdays. Admission; discounts for seniors and students.
Links:
700 S. Green Valley Parkway
Payson, Arizona 85541 USA
ngchs1@gmail.com
Mailing address:
Northern Gila County Historical Society, Inc.
P.O. Box 2532
Payson, AZ 85547 USA
Phone Numbers:
Northern Gila County Historical Society
+1 (928) 474-3483