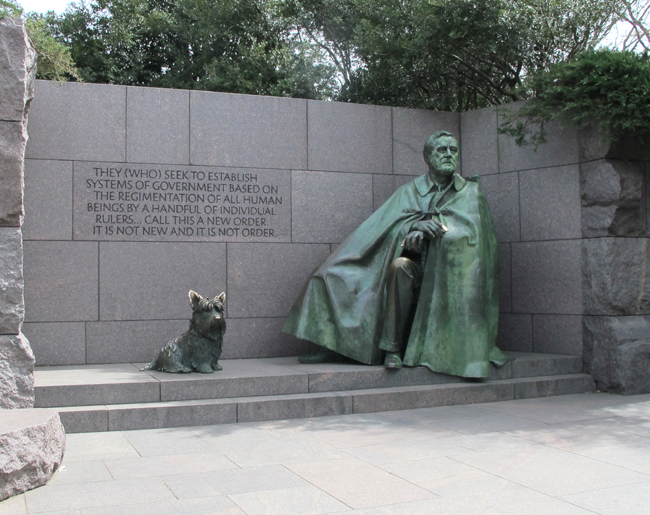 Photo by Megan Edwards
The Franklin Delano Roosevelt Memorial is located along the southwestern edge of the Tidal Basin. There are a number of waterfalls incorporated into the design of the memorial. It takes about 30 minutes to wander around the memorial.

If you go:
Parking is limited, but my favorite place is Lot A, located on Ohio Drive, SW. It's a short walk to the memorial.
Links:
1850 West Basin Drive, SW
Washington, District of Columbia 20242 USA
Mailing address:
900 Ohio Drive SW
Washington, DC 20024 USA
Phone Numbers:
Memorial Information
+1 (202) 426-6841