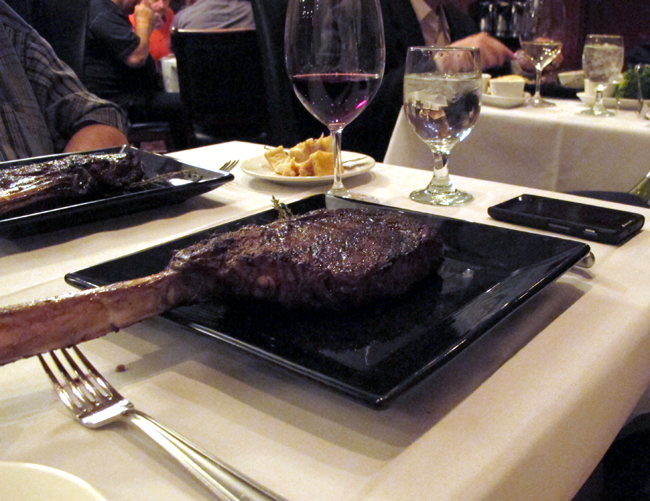 Photo by Megan Edwards
Frankie Rowland's is a very, very good restaurant in Roanoke. Set in the historic and now trendy City Market area of downtown, this is place to enjoy incredible steaks and seafood and drinks. The main dining room is relatively small, dark and complemented by mahogany wood designs. We had the "Tomahawk" cut steaks -- 38 ounces of perfectly seasoned beef with the rib still attached, so it is big enough to club any lurking vegetarians senseless... Be sure to try one of their amazing pineapple martinis. The service is great and the desserts are divine. Side dishes are sized to share.

If you go:
Drive around downtown, lots of refurbished buildings and clubs. Stunning blooming trees in the spring.
Links:
104 S. Jefferson Street
Roanoke, Virginia 24011 USA
Phone Numbers:
Reservations
+1 (540) 527-2333