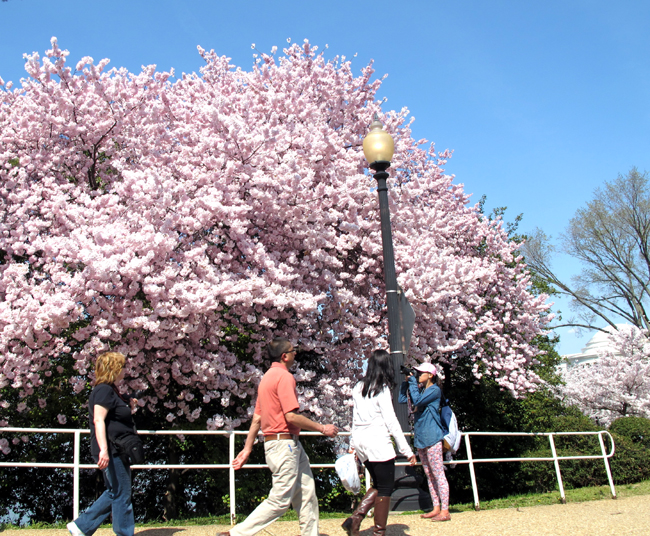 Photo by Megan Edwards
Every spring, hundreds of Yoshino Cherry Trees surrounding the Tidal Basin in Washington, DC bloom nearly at once. It is an astonishing event to witness. The timing can be tricky because the peak bloom lasts only a few days. In 2013, the pink blossoms erupted into color on April 8th. The city of Washington, DC hosts a festival that lasts roughly three weeks. There are parades, special art exhibits, tours by NPS park rangers and a host of family-friendly programs. It's free and magical and heralds the start of spring in the Northeast. Visitors can tour the area on foot, in paddle boats and by bus. In addition to the pink blossoms, dozens of other trees burst into color.

If you go:
Parking can be challenging, although there are free parking lots on the southern perimeter of the park. One of the best ways is to use the shuttle from Union Station to the Tidal Basin.
Links:
1540 Maine Avenue, SW
Washington, District of Columbia 20024 USA
ncbf@downtowndc.org
Mailing address:
1250 H Street, NW
Suite 1000
Washington, DC 20005 USA
Phone Numbers:
Visitor Information
+1 (877) 442-5666