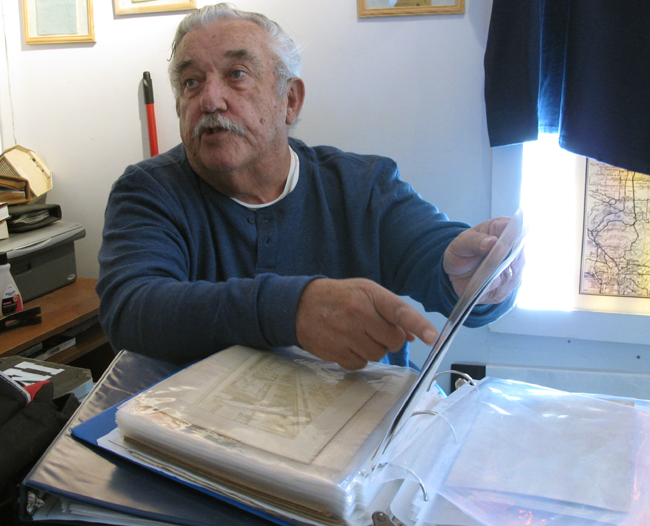 Photo by Megan Edwards
"History is to be shared"....One of the most amazing pioneer museums is found in Randsburg. J. Bart Parker is Randsburg's historian and curator of the Rand Desert Museum in the center of town. The museum web site is an extraordinary treasure trove of information about the five towns in the mining district which collectively generated nearly a billion dollars or ore. Great selection of artifacts, documents and rocks from the area.

If you go:
The museum is only open on weekends, but if you call Bart, he may be able to open the museum for you. Spending a couple of hours with Bart is a wonderful experience, not to be missed. Be sure to look at the "Rock Dining Table."
Links:
161 Butte Avenue
Randsburg, California 93554 USA
HAFDOG@aol.com
Phone Numbers:
Museum Information
(760) 371-0965