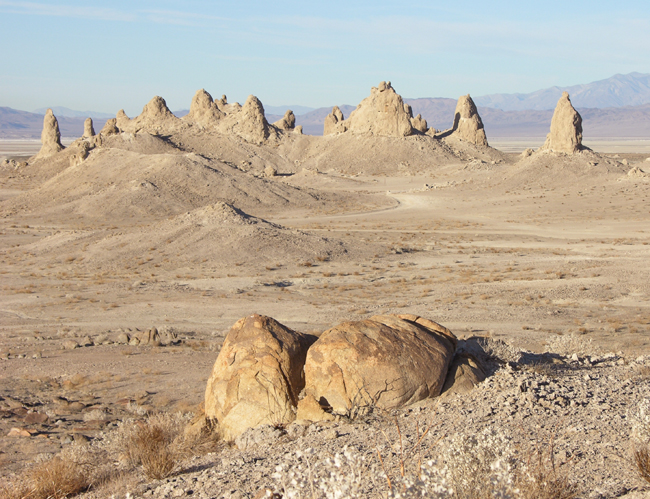 Photo by Mark Sedenquist
If this looks vaguely familiar to you and you've see the Planet of the Apes movie, you probably recognize the crash landing site... This unusual geologic formation is the result of 500 tufa pinnnacles that rose from the Searles Dry Lake bed 10,000+ years ago. There are some gravel roads that allow exploration of this formation.

If you go:
Gas is available in the small town of Trona about 5 miles to the north. Fantastic shapes appear at sunset and sunrise. Full moons are especially wonderful times to visit! Access from a BLM dirt road (RM143) that leaves SR 178, about 7.7 miles east of the intersection of SR 178 and the Trona-Red Mountain Road.
Links:
Pinnacle Road
Trona, California USA
Mailing address:
Bureau of Land Management
300 S. Richmond Road
Ridgecrest, CA 93555 USA
Phone Numbers:
BLM Field Office
+1 (760) 384-5400