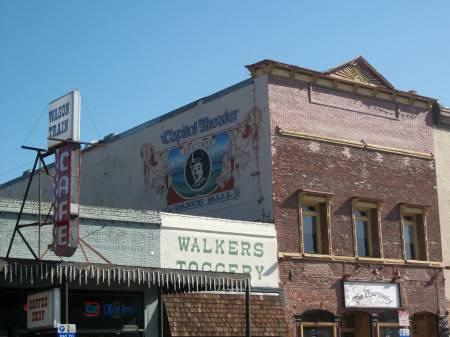 When Charlie Chaplin was filming his 1925 classic film 'The Gold Rush', he filmed scenes in Truckee, which has not changed much in the past half century. It still maintains the Gold Rush era charm, with many historic buildings preserved (one of them, the Capitol Theater, sports a mural of Chaplin.) In addition to fine restaurants and shops, there is an abundance of outdoor activity available in Truckee and vicinity. During the summer, you can enjoy a wide range of recreation such as swimming, fishing, hiking, golfing and horseback riding. And during the winter, of course, some of the finest skiing in the country is nearby.

If you go:
The town hosts a SnowFest every March, with such events as ice sculpting and dog sledding.
Links:
Donner Pass Road
Truckee, California 96161 USA
bcornell@truckeehistory.org
Mailing address:
Truckee Donner Historical Society, Inc.
P.O. Box 893
Truckee, CA 96160 USA
Phone Numbers:
Truckee Donner Historical Society, Inc.
+1 (530) 582-0893
Truckee Donner Chamber of Commerce
+1 (530) 587-2757