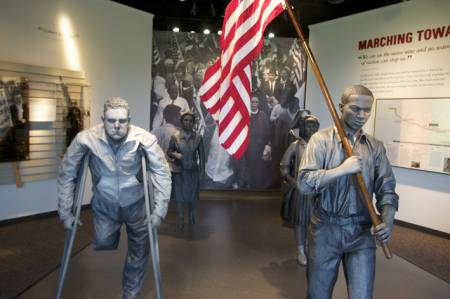 Built close to the site of one of the camps set up to support marchers along what is now the 54-mile Selma to Montgomery National Historic Trail, this superb centre is a must for anyone with an interest in civil rights history. Informative displays, powerful graphics and realistic reconstructions tell the story of this non-violent protest and explain how public support helped to change America for good.

If you go:
The center is open daily 9:00 a.m. to 4:30 p.m. (closed Thanksgiving Day, Christmas Day and New Year's Day). Entry is free.
Links:
7002 US Highway 80 W.
(Mile Marker 106)
White Hall, Alabama 36040 USA
Mailing address:
Lowndes Interpretive Center (LIC)
P.O. Box 595
Hayneville, Al 36040 USA
Phone Numbers:
+1 (334) 877-1984