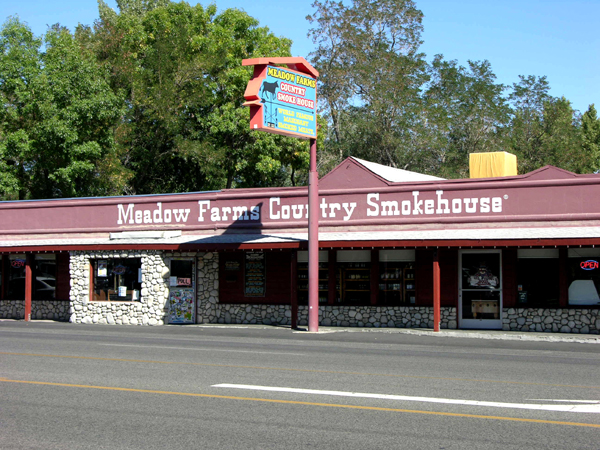 Photo by Mark Sedenquist
This amazing store is also known as Mahogany Smoked Meats and has some of the most unique meat jerky recipes you're likely to find on the road. They also prepare sandwiches. Be warned, the prices of the jerky could take your breath away. It's very easy to spend $100 in this shop. The smoke shop has been curing meat since 1922 using Mahogany logs.

If you go:
It's been a tradition for many visitors to the Bishop area to stop and grab a couple of slabs of jerky on their way to the mountains.
Links:
2381 US Hwy 395
Bishop, California USA
Phone Numbers:
Store Information
+1 (760) 873-5311
Toll-Free
+1 (888) 624-6426