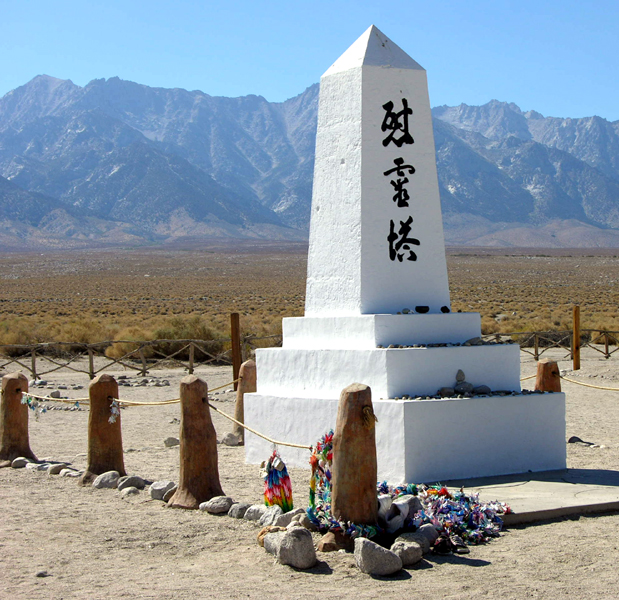 Photo by Mark Sedenquist
Ten war relocation centers were created in World War II to house Japanese US citizens. About 2/3 of the 10,000 Japanese-Americans interned at Manzanar were US citizens and most of the rest had been living in the United States for decades. The 500-acre housing site was surrounded by barbed wire and patrolled by US military police and guard dogs. There is an exceptional film about this location in the visitor center and a collection of artifacts. Manzanar can be a painful place to visit, but it's well worth a visit. There is a self-guided driving tour that should be taken.

If you go:
Be sure to look at the exhibits and take the short walk to the reconstructed barracks. The 814 acre site is open every day from dawn to dusk.
Links:
5001 Highway 395
Independence, California 93526 USA
Mailing address:
P.O. Box 426
Independence, CA 93526 USA
Phone Numbers:
Visitor Information
+1 (760) 878-2194, ext. 3310