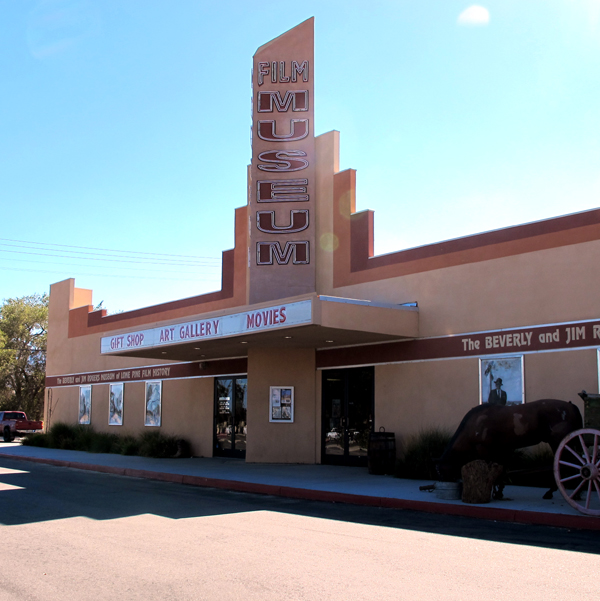 Photo by Megan Edwards
Hundreds of films, have been filmed in the Alabama Hills since the 1920's. This museum has famous movie props, historic films and a movie-related store. It's also the host to the annual Lone Pine Film Festival where attendees can watch films and travel to the locations where the movies were made.

If you go:
There are two self-guided auto tours that identify over 20 different movie set sites. It's likely you recognize several of the locations. Both tours are available from the museum for a small donation. The film festival is the first weekend of October.
Links:
701 South Main Street
Lone Pine, California 93545 USA
lonepinemovies@aol.com
Mailing address:
P.O. Box 111
Lone Pine, CA 93545 USA
Phone Numbers:
Museum Information
+1 (760) 937-1189
Lone Pine Film Festival
+1 (760) 876-9103
Film History Guided Tours
+1 (760) 876-9909