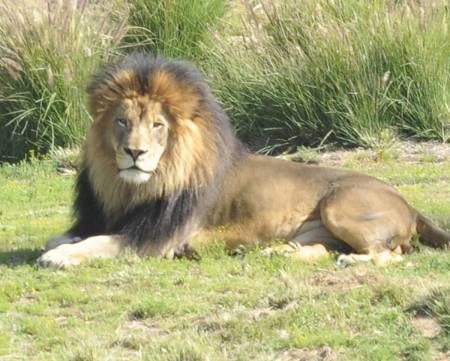 Don't sit too close at the Tiger Splash - you might get sprayed! You'll see tigers, lions and other wildlife on a narrated tour on a tram or trolley and from viewing platforms and in informative shows at this wildlife park. Admission includes shuttle, the African Bush Safari tour and shows. You might have a giraffe take a treat right out of your mouth!

If you go:
Open 7 days a week except Thanksgiving day and Christmas day, 9:30 am to 5 pm. Discount coupon on Contact Us page. Optional behind-the-scenes tours available. No food allowed to be brought into the park, light meals available; water permitted. Gift shop. Allow 4 hours. Use "3505 West Highway 260, Camp Verde" for GPS guidance.
Links:
3820 W Summit Point
Prescott National Forest
Camp Verde, Arizona 86322 USA
Mailing address:
4020 N. Cherry Rd.
Camp Verde, AZ 86322 USA
Phone Numbers:
Information- Out of Africa Wildlife Park
+1 (928) 567-2840