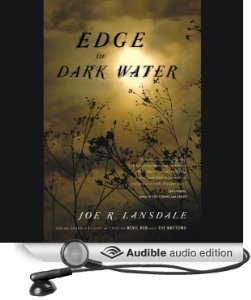 "Being dead takes the fun out of living." This is just one of the dozens of humorous truisms spoken by the unforgettable characters in this unique story set in a bottomland region of East Texas in the 1930's. The storyteller is 16-year old Sue Ellen, who with her two best friends, Terry and Jinx, embarks on an adventure that is at times terrifying, at times humorous, but always entertaining. Terry is a "pretty" boy who is called a sissy by the ignorant rural townspeople and Jinx is a "colored" girl with a quick wit and sharp tongue. While fishing in the river, Terry and Sue Ellen, discover a body which proves to be a friend of the three, May Lynn Baxter, the prettiest girl in town. Not only was May Lynn murdered, her body was weighted down by a Singer sewing machine tied to her leg.
May Lynn's dream had been to go to Hollywood and become a famous movie star, but instead she ended up buried in the paupers' section of the local cemetery. The three friends decide they want to leave their miserable town and take May Lynn's ashes to be spread near the Hollywood sign in California. Of course they have a problem with that, since May Lynn was buried and not cremated.
Dark comedy follows as the three decide to proceed with their plan, leaving them with a can of May Lynn's ashes and another can of stolen money. Sue Ellen's mother, Helen, tires of her husband's beatings and decides to join the youngsters. Imagine a 41 year old woman and three kids riding a raft down the river so they can catch a bus in the nearest big town. May Lynn's father tells the town constable that the kids stole money from him, and he makes a deal to share the money if the constable helps him get it back. He also hires a demented tracker named Skunk to find and kill them. As if the river voyage on a flimsy raft weren't treacherous enough, Sue Ellen and her companions find themselves pursued by a killer and an equally dangerous constable and his cronies. As the body count rises to eight, the plot and dialogue swing between mind-numbing terror and rib-tickling humor.
Joe R. Lansdale's tale is full of suspense, irresistible and memorable characters, descriptive prose and hilarious dialogue. In addition, he gives the listener a vivid image of life in East Texas in the later years of the depression. As rewarding as reading the text would be, this is one book that should be experienced in audio form. Angele Masters is Sue Ellen, with her sass, honesty, determination, wisdom and innocence. Her perfectly delivered dialogue, descriptions and commentary bring the characters to life and set the listener afloat on the raft with them. This is a book to hear again and again, in order to savor the language and hold onto the characters. Highly recommended.
Edge of Dark Water by Joe R. Lansdale
Read by Angele Masters
Hachette Audio, unabridged: 9.5 hours