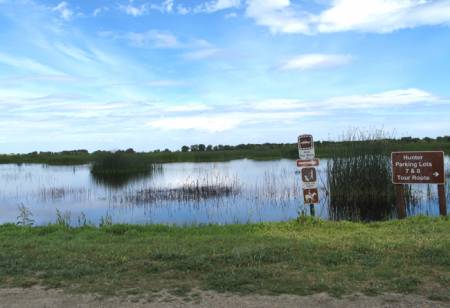 Photo by Megan Edwards
There are four wildlife refuge areas comprising 45,000 acres of wetlands, grasslands and riparian habitats. This is part of the Pacific Flyway, a major route of migrating birds. This area is the largest contiguous freshwater wetlands in California.

If you go:
State Route 165 is the primary paved road, keep an eye out for Tule Elk and an astonishing variety of birds. This is one-way loop road.
Links:
W. Bear Creek Tour Road
Stevinson, California 95374 USA
Mailing address:
San Luis NWR Complex
PO Box 2176
Los Banos, CA 93635 USA
Phone Numbers:
Resource Offices
+1 (209) 826-3508