SoundWaters,
located in Stamford, Connecticut, has a primary mission of educating people, especially youngsters, about the natural habitat of Long Island Sound. To that end, it makes presentations at its education center in Cove Island Park as well as outreach programs in schools, and holds a summer camp, among other things. And it offers students of all grade levels informative sailing adventures aboard an 80-ft. Schooner, modeled after Nineteenth-Century vessels, to learn about the marine life forms of the Sound up close.
But this isn't just for kids. Adults can also take 2-hour cruises, enjoying a jaunt on the water within viewing distance of the Manhattan skyline and back. Cruises geared toward families are held in the afternoon, while a special sunset cruise specifically for adults offers the chance to bring along some dinner and even an alcoholic beverage. Guests are invited to help hoisting the sails and even steering the sailing ship. The schooner is also available for birthday parties, corporate events and other private functions.
IF YOU GO:
There is free parking, though it may be restricted at busy times. Call (203) 323-1978 to see if any arrangements need to be made in advance of your visit.
WHEN TO VISIT:
Public sails are generally offered from June through September on Fridays, Saturdays, and/or Sundays. Check the calendar on the website for specific dates.
JURISDICITON: SoundWaters
INFORMATION VERIFIED: By phone, Oct. 2010. Last visit Aug. 2009.
ADDRESS: 1281 Cove Rd Stamford, CT 06902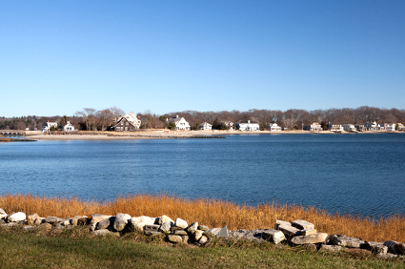 Long Island Sound in Connecticut
Photo courtesy of iStockPhoto.com/ © Jodi Jacobson